Airy - Air Purification plants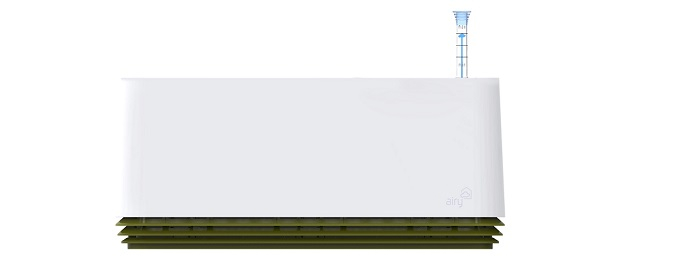 The Airy Box is not just a stylish extra-large flower pot with a modern design, but an innovative plant-based air purification system.

Within 24 hours, your orchids and other especially suitable green plants clean up to 75 cubic meters of room air, whereby about 75% of all pollutants are filtered out. The highlight of this system are the three louvers at the bottom of the box, through which the air flows directly past the aerial roots. This clever idea, which uses the plant's potential for air purification, is not only a great thing for us couch potatoes and office stallions.