Ascocenda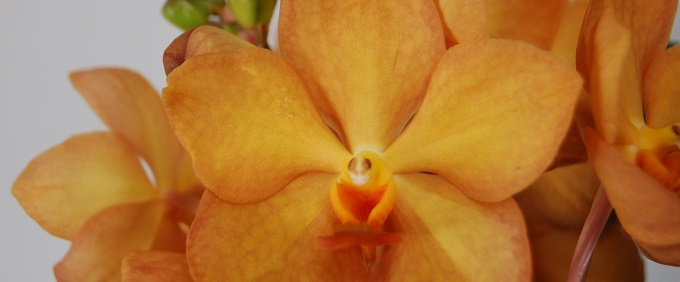 Ascocenda is closely related to Vanda and is therefore cultivated just as well. This applies especially for the home care of Ascocenda.
Ascocenda grows like Vanda with distinct aerial roots, which can soak up moisture like a sponge. Ascocenda, with good care, can bloom even easier than Vanda several times a year. They are usually slightly smaller-flowered than Vanda, but have more flowers on a stem.
Special orchid care instructions for Ascocenda (Ascda)
Especially the Ascocenda is qualified for a culture in glass vases. The care is much easier than cultivating them hanging. The glass needs to be flooded only 2 times a week to the lowest leaf rim. Only the roots have to be moistened. The water stays in the glass for half an hour and is then poured off again. Once a month add special Vanda Tillandsia fertilizer to the water. The size of the glass jar is always selected according to the root mass. The glass can be cleaned 1-2 times a year.