---
Additional Information
| | |
| --- | --- |
| Artikel-Nr. | ONC0009 |
| light/location | semi-shady |
| temperature | moderate (16 - 20 °C) |
| watering | Pour every 7 days |
| Fertilization | once a month |
| plant size | 2 flower spikes |
| pot size | 11 cm |
| flower season | autumn winter |
| flower size | 2-3 cm |
| parents/origin | No |
| info | multi flower orchid, fragrant orchid |
Customer Reviews
4Customer Reviews
More than I expected. Huge pseudobulbs! The smell of the flowers fill the room. So many new growths. My favorite of my order.
Beautiful plant. Was expecting a small plant with 2 starting spikes, got a huge monster plant with 2 beautifully arranged big spikes and two starting small spikes! The plant barely fits its pot, that's how huge it is! It also has an impressive root system.
This orchid arrived in my very first order and I was beyond amazed how beautiful it was. I was expecting a small plant with 2 starting flower spikes as promised but instead, I got a BIG, beautiful plant with 3 flower spikes which were artistically arched and full of buds and flowers. I think I still need to wait for more flowers to bloom to smell the fragrance but this Orchid was the crown jewel of my order.
I purchased the Oncidium Sharry Baby. The plant arrived after a few days in excellent condition - and it is HUGE with a lot of spikes and flowers. Brilliant and all other superlatives.
---
You may also be interested in the following product(s)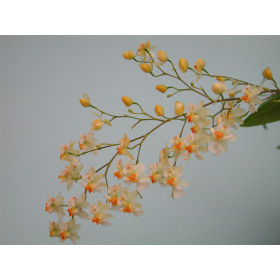 Regular Price: €19.90
Special Price: €13.90 *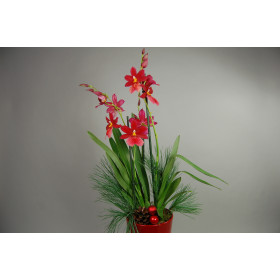 Regular Price: €26.90
Special Price: €21.90 *